What kind of social events are we talking about? We're glad you asked.
Our team can provide food and drinks for the following celebrations. Don't see yours on the list? Send us a message anyways! We're always happy to make exceptions.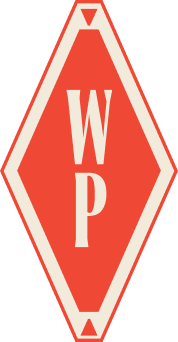 ★★★★★
"If you are in need of a caterer for a special event, look no further! Wooden Paddle truly provides five-star service, and their food is beyond delicious. Not only that, but they are so transparent and helpful throughout the entire experience. We booked with them last minute for our wedding, and it was the by far the best decision we made. The entire process was seamless from start to finish. They are really on top of their game, even in the middle of a pandemic. I cannot recommend them enough!"
– PAIGE NOONER
★★★★★
"We hired Wooden Paddle to cater my sister's Bridal Shower and let me tell you, I'd give Celina and her team 10 stars if it let me. As a previous event manager myself, I'll be the first to admit I am neurotic and had high expectations. Wooden Paddle not only met but exceeded them. The food was AMAZING, the staff was PHENOMENAL, and the combination of the two made for the perfect day. We are forever grateful and can't wait to visit the restaurant again soon!"
– KELSEY KRYL
★★★★★
"They catered a backyard event for us and it worked out great. We were treated like VIP's from the moment we arrived at the tasting. Communication was solid throughout the planning process. Their team was on-time and attentive. The food, custom cocktails, and service were all excellent. Overall it was an excellent experience. I would use them again without hesitation and highly recommend."
– ANDY ZIEGENHORN
★★★★★
"I can't say enough great things about Wooden Paddle. My husband and I hosted a surprise 50th wedding anniversary for my in-laws at our home last month and they were fantastic to work with. The food tasted amazing and their service was top notch. I was able to enjoy the party without worrying about anything. We are still getting compliments from guests on the yummy salads and pizza and just the overall unique experience of having all the food cooked onsite. Don't hesitate to hire them!"
– SARAH MEYERS
Your menu can make or break your event — so let's make sure it's the former
Receive Your Custom Proposal
You want to know what you're signing up for before diving in -- and we get that. Our team will prepare a transparent, easy-to-adjust proposal with everything you're interested in offering at your corporate event.
Our team is ready for ya! Come visit our restaurant and try a little bit (or a lot) of everything on our menu. Warning: You'll want to come hungry. So don't worry about having to cook afterward. We'll take care of those cries from your stomach.
Sit Back as Guests Continue to Rave
Say goodbye to rubbery chicken and standard cocktails. Instead, you'll hear a chorus of, "ohwowthisisincredible!" alongside grateful, heartfelt thank you's from each of your guests.
Have questions? We've got answers.
And if you've got a question you don't see here, be sure to send us a message.
How far do you travel?
We generally travel up to 50 miles from our Wooden Paddle kitchen in Lemont, IL. Is your event a little bit, or a lot a bit, further away? Let's talk anyway! We do make exceptions.
Do you work with my venue?
We've catered at or are preferred vendors for many different venues in the Chicagoland area, including Warehouse:109, Firehouse Chicago, Imago Events, The BRIX On The Fox, Ovation, Greenhouse Loft, Blumen Gardens, Danada House, The Bridge, Storybook Gardens, Silver Fox, and more.
Even if we are not on your venue's preferred vendors list (yet!), there's still a pretty good chance we'll be able to cater your event. We've done it before, and gosh dang it! We'll do it again. In addition, should you choose to forgo a venue and have your event at a private residence, we are happy to cater there as well.
Do you offer tastings?
Absolutely! We love having guests come in, get to know us, and taste what we have to offer. Just be sure you come hungry!
How early do I need to book my date?
At the very least, events need to be booked one month in advance, but the earlier, the better! We book on a first-come, first-served basis. For weekends, we generally book about one year out.
What about guests with dietary restrictions?
No problem! We're glad to accommodate them. We have gluten-free, dairy-free, vegan, and vegetarian options!
Are event staff included?
All event staff — chefs, servers, bartenders, and event captains — are charged separately. How many chefs, servers, and bartenders we'll bring depends on details like your guest count, menu, service style, and what your venue requires caterers to take care of on the big day! An event captain is needed for any wedding, any size event with food and bar, or any event with seventy-five (75) or more guests.
Where will you put your oven?
The oven is maneuvered by a tow vehicle, and one of our highly skilled, trailer-backer-uppers. (Mmm yes, 'tis their formal title.) So, wherever you'd like us to put the oven must be accessible by vehicle, and have a flat, dry area that's at least 12′ long, and 8′ wide. We'll also need another 12′ x 12′ space in front of the oven, for our pop-up kitchen.
How many people can you serve?
We're able to comfortably serve up to 250 people with the use of just one of our ovens. Far too popular to limit your guest list to only 250? Not a problem. In that case, we'd just bring a second oven.
Do I get to pick my menu?
You bet! First, come try the goods! At your tasting, you'll get to sample most of what we serve and get a better idea of what you'd like your menu to be. You'll select four different signature pizzas, and then you can round out the rest of your menu with appetizers, salads, desserts, and drinks.
Do you have an event minimum?
Yes! Your event minimum is dependent on the day and time of your event. It is the total for all food and beverages.
What's your service charge?
A twenty percent (20%) service charge covers on-site kitchen, bar, and rental set up and breakdown, wood for the oven, serving ware, disposable dinnerware, trash disposal, liquor licensing, and general liability insurance.
Alright, I'm in! How do I get started?
We're so excited to chat with you about your event! Simply book your event here, and we'll get this ball (and dough) rolling.
Check how we do a real event!
Includes:
1 appetizer
4 pizzas
1 salad
1 dessert
Complete event staffing
Starting at $93 pp
Average: $106 pp
Includes:
2 appetizers
4 pizzas, 1 pasta
1 salad, 1 vegetable
2 desserts
Complete event staffing
Starting at: $128 pp
Average: $141 pp
Includes:
3 appetizers
4 pizzas, 1 pasta, 1 meat plate
1 salad, 2 vegetables
3 desserts
Complete event staffing
Pricing does not include sales tax or event fees, and may change. Get your custom quote for the most accurate and up-to-date pricing!
Happiness Guarantee
We are so sure you're going to absolutely love having us cater your event. But, on the off-chance that we happen to disappoint in some way, we will make it right – no holds barred, no ifs, no ands, no buts –  no matter what.  Whether that's a refund or a redo, we'll do whatever it takes to make it right. Just reach out to us at catering@woodenpaddle.com. Your happiness is guaranteed here.